Terra Monarca is perched on a hilltop overseeing the beautiful panoramic views of the Valle de Guadalupe vineyards. It is a setting made for tastings, and relaxation. The property is constantly being groomed and renovated to have our guests feel the pleasures that the valley offers.
The hosts, Bobby & Zeida, are instrumental in making sure the personality of the region is reflected our guests stay.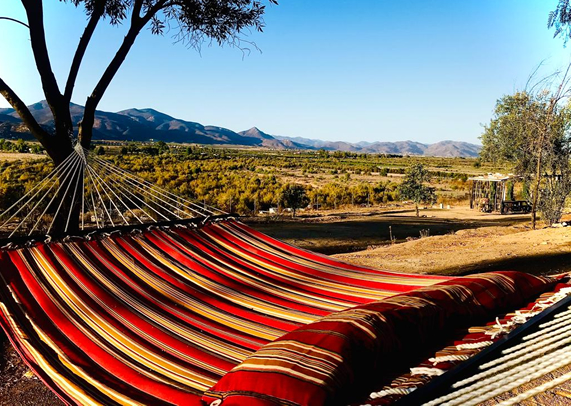 Follow Airport Exit Signs and take I-95 South (move to the left lane) Take Exit 9 onto Route 4 South Follow Route 4 to its end u2013 becomes Route 1 South
We recommend using Google Maps which will have you take Route 1 south towards Ensenada. Take route 3 towards Valle de Guadalupe.